Enhancing Health of New Lives  
Globion is a world class vaccine maker that contributes to the quality of life, health and wellbeing of animals. Since our inception in 2006, we continue our quest to discover & develop new and innovative medicines to make the world a better place for animals. We envision a world where people even in the remotest parts realize food security and food safety against the limiting factors of global warming and diminishing agricultural land across the globe. Located in Genome Valley, Hyderabad – a city of strategic importance for Poultry and Biotechnology, we embarked our journey to safeguard the poultry industry and succeeded in producing the world-class Vaccines under the brand "GlobiVac". The Company Offers unique solutions for Poultry Industry, The Globally accepted unique concepts make the complete mix for Poultry Health Industry in Domestic & Internationally. Enhancing the health of new lives with value added products in therapeutic and nutritional sectors.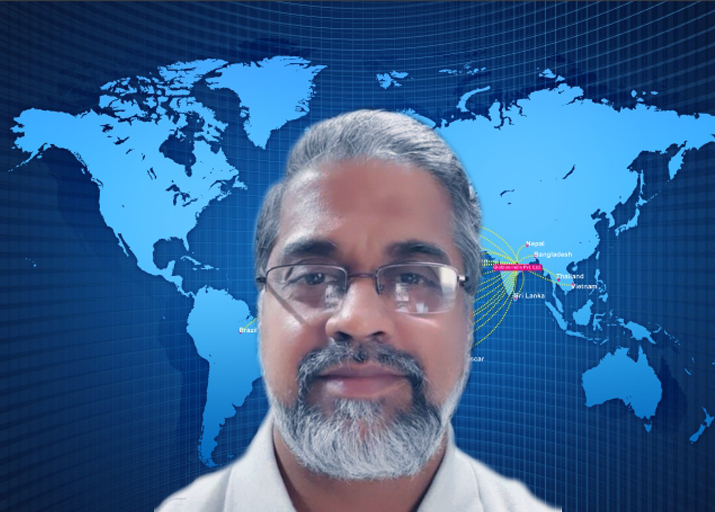 The year 2020 was an important year for Globion wherein major decisions were taken in reorganizing our business priorities apart from optimization of resources to become self-reliant and robust. Even during the trying times of pandemic, Globion team remained strong and resilient with uninterrupted Production and Supplies to our customers. My heartfelt congratulations to the Globion team and our partners for their untiring efforts and commitments in overcoming those unprecedented challenges, which contributed to the sustenance and growth of the business even through the Pandemic.
It is noteworthy to remember that in 2020 we continued our investments in the areas of expansion of the existing manufacturing infrastructure which will definitely contribute towards achieving our long term vision of providing high-quality preventive health care solutions for the Poultry Industry in India as well as international markets, thereby ensuring our strong contributions towards food safety and to emerge as a responsible Animal Health Company. 
Making Difference
To make a difference in animal health ensuring world's food security & food safety by offering a series of preventive and comprehensive healthcare solutions and emerging as a responsible Animal Health Company.
Our Mission
Making First-In-Class.
Making first-in-class and best-in-class products by integrating technology and human compassion to develop & deliver world-class solutions.

Global standards
Persistently meeting global standards through endless improvement in technology, skills & scale.
Innovating Biotech
Innovating biotech solutions and nutritional products driven by our R&D division.
Food security and Food safety
Distinguishing ourselves to be the best to ensure food security and food safety through comprehensive technical service.
Animal Health IndustryBecoming the preferred employer in Animal Health Industry.
Our Core Values
Every Life Counts
We believe that creating a healthy environment and prevention of the animal diseases are the best way to serve the world. Our products and services are focused at giving maximum support to breeders and poultry farm owners. Healthy business practices and transparent research & development shall always remain the foundation of our growth.
The individuals within the Globion team come from a wide range of backgrounds, bringing with them a unique and original point of view. This dynamic and well-resourced company strives to stay in the public view, especially when launching innovative products to improve the health of the country's poultry. The team at Globion continuously strives to keep Globion a responsible health company with a strong customer service.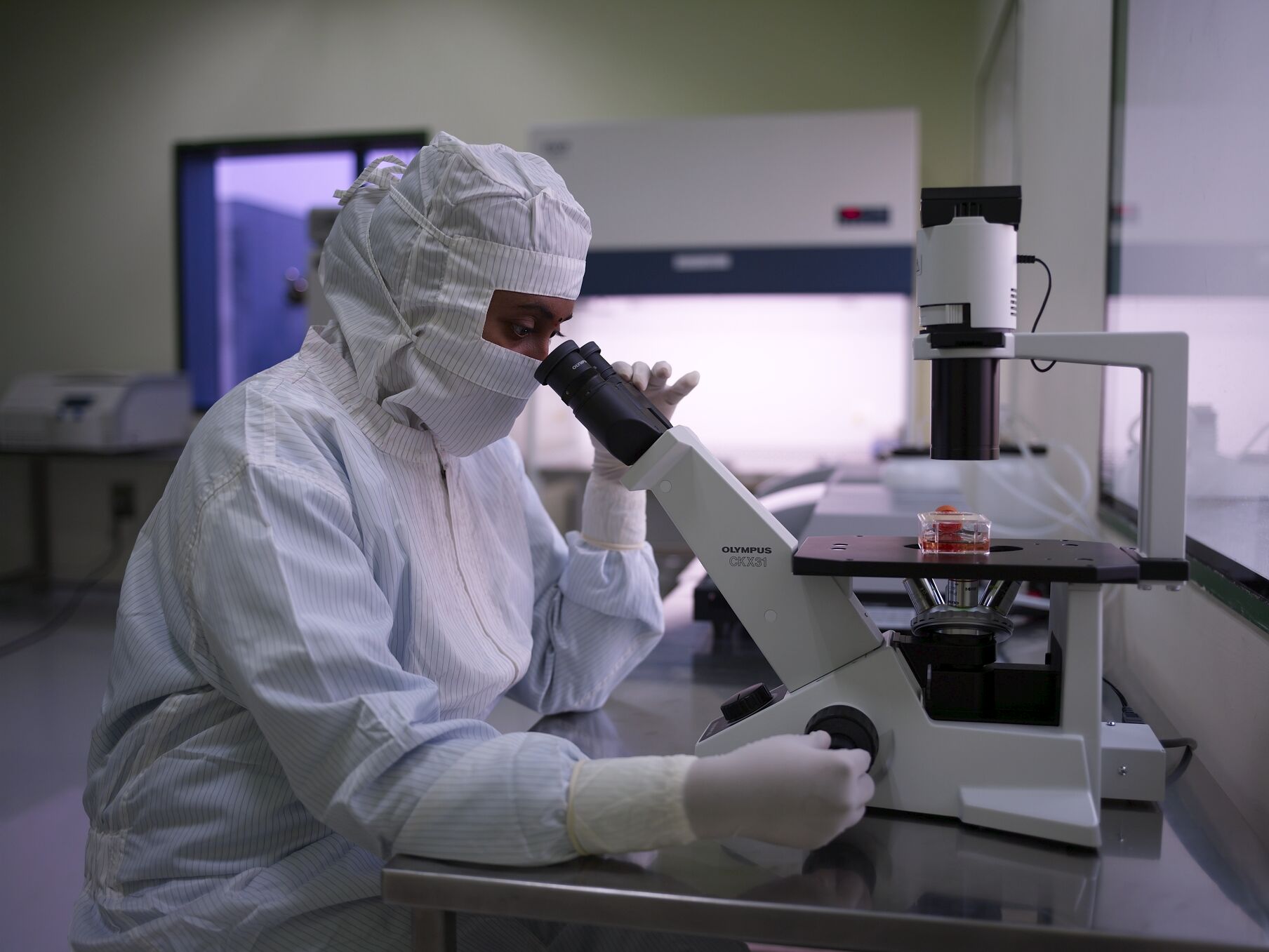 We maintain certifications and rigorous compliance to WHO-GMP, ISO Quality Management System standards (ISO 9001:2008, ISO 14001:2004) & OHSAS manufacturing process we undertake. An independent Quality Management System assures that quality is maintained in all systems and processes deployed at the facility.
The company also has specific manufacturing quality metrics to guide engineering staff and to ensure critical design decisions are made with quality in mind. We also screen our materials and services suppliers before approving them as certified vendors. Vendors are gauged on delivery, cost, responsiveness and conformance to quality as appropriate are required to submit.
Our quality management is mandated and supported by executive management and although coordinated by the Quality Management Department, it is monitored by departmental self-audits, internal facility audits and Quality Assurance compliance programs. It is further enforced by regulatory agency inspections / investigations. Our quality standards are achieved through quality principles and relevant Standard Operational Procedures that ensure each product meets the requirements for safety, identity, potency, strength, quality, purity, uniformity, reliability and stability.
We at Globion India Pvt. Ltd. are Committed to continually improve EHS management performance in the manufacture and supply of veterinary vaccines by way of:
Our commitment to continual improvement, prevention of pollution, injury, ill health and reduction of accidents / incidents.
Comply with all applicable EHS legal requirements, statutory and regulatory  requirements viz customer and society.
Commitment to reduce waste, conserve natural resources, strive for cleaner technologies and improved work place environment for improved EHS performances.
Communicating all employees, contractors and visitors for their EHS obligations.
This is met by effective implementation of Environmental health and safety management system as per ISO 14001:2004, OHSAS 18001:2007 and through continual improvement by dedicated team work at all levels within the organization.
This policy is made available to all employees, contractors and to public on request.
For over 15+ years, we have been serving the communities in which we operate. We contribute to the enrichment of society by improving livelihood of farmers and society at large.
We are involved in a wide variety of community development and environment preservation projects and actively engaged in a gamut of social welfare/upliftment activities across Karkapatla and surrounding areas.
We have focused our efforts on:
Reduce greenhouse gas emissions and minimize waste.
Investing in education infrastructure and developing schools.
Organizing Health Camp for local residents and organizing health check-ups.
Setting up Effluent Treatment Plant for treating industrial Water waste.
Maintain the natural greenery and ambient air quality by planting more than 100 trees.
Promote awareness about the various aspects of road safety.
Through our CSR initiatives we are committed to provide protect and make efforts to restore the environment and support inclusive growth and equitable development for all.
Sit-out Benches and Barricades are installed at Karkapatla and Laxmapur Village as part of CSR ACTIVITY 2021-22.